Kids get 50% Off!
Get 50% off your Child's snorkeling adventure todaY
Belize is full of adventure for the whole family. If there's one adventure you do in Belize, it's snorkeling the Belize Barrier Reef. Belize has the largest living coral reef in the world and we know the whole family will want to see it. So we're now offering 50% off tours for children ages 7-12, with the purchase of a full price adult tour. Start planning your family's adventure today!
Get 50% Off ANY of the Following Muy'Ono Adventures for Children!
Experience a whole new world by snorkeling the Belize Barrier Reef. You won't believe the amazing things you can see underwater. Swim with turtles, view beautiful coral structures, and so much more!
Troll along the outer cayes or spin cast anywhere along the coast, fish it all with world-class guides! Full and half day options come with rods and tackle, along with a lunch. Cook your catch with the guides!
Take a ride on the dive boat and get dropped off at Thatch Caye private island resort. Spend the morning (8 am to 1 pm) enjoying Thatch Caye's facilities, including kayaking, beach toys, and more. Lunch is always included.
From Xunantunich to the Cahal Peche, touring sites from ancient Belizean civilizations is a fun way to learn about local history. This is a full day tour and includes lunch.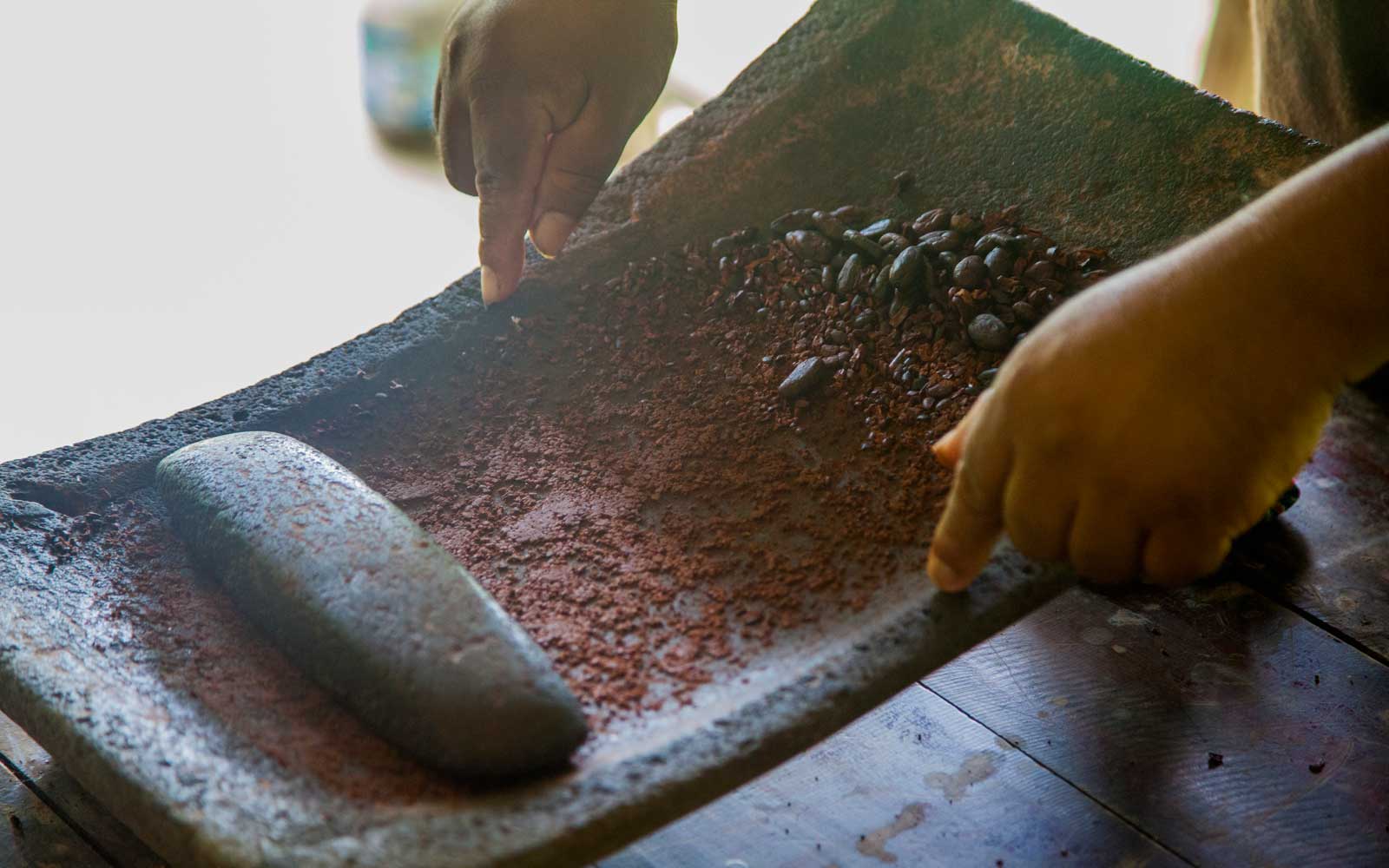 Make chocolate from scratch... the Mayan way! Learn this ancient tradition and sample ingredients every step of the way. And of course, you can take home your chocolate as a tasty souvenir. This is a half day or shorter tour.
Cockscomb Basin & Jungle River Tubing
Explore jungle trails with a naturalist tour guide, home to all five of Belize's cats: Jaguar, Puma, Margay, Jaguarundi, and Ocelot. After your hike, tube-float down the South Stann Creek and then take a short hike to the waterfall for a cool dip. This half day tour includes a quick lunch.
Why experience the jungle by foot when you can see it through the trees? Experience miles of jungle zip lining perfect for the whole family, then go cave tubing to cool off. This tour departs for half day adventure beginning in the morning or afternoon. Snacks and water are provided.
Leaving from Outback Stables, guests will pass through a citrus grove before entering the hills surrounding the Maya Mountains. See the remains of an ancient Maya Civilization until you reach the Sittee River. Take a break and a swim before hitting the trail on this half day excursion.
Want More Information About Adventures in belize? Contact us below.